Welcome to Starself. Within the site you will find information on the planets, astrological signs, archetypes, the zodiac and more.
The founder of Starself, Pittsburgh astrologer, Rick DiClemente, has been practicing astrology for over 36 years and has owned this website since 2002. In 2004 Rick started a free newsletter to help his clients' and fans' to appreciate the complexity of the zodiac. In 2012 Rick authored a book, The Exquisite Zodiac, which you'll find featured on many pages of the site.
Your Astrological Discovery, Your Way
At Starself, we believe that you have a unique story reflected within your birth chart. The website has been created to provide helpful choices in uncovering that story. Rick specializes in explaining astrology in layman's terms, incorporating current events or particular challenges, and helping you to see yourself in a positive light.
It's my desire to help you establish a stronger bond with your inner self. Once you have that, you can do anything. Your chart is your "calendar of readiness" – working together, I will help you interpret "what time it is for you."
Misconceptions About Astrology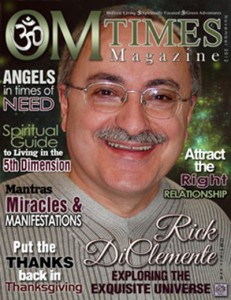 Rick's interview with OMTimes Magazine "Exploring the Exquisite Universe"
…Misconceptions about Astrology In the introduction to Rick DiClemente's book, "The Exquisite Zodiac", he talks about the misconceptions people have about astrology. One of the examples that Rick gives is that people just can't see how astrology works and therefore, don't see how they can apply it to their lives. I have to fess up, I was one of those people. I would look at daily horoscopes purely as a form of entertainment. I was a non-believer…Read more